Amanda Pollard, editor for Houzz.ie, the leading platform for home renovation and design, shares the top six material choices for 2021.
When it comes to renovating a home, it can feel like there are thousands of decisions to make, and one of the most important is which materials to opt for. With so many options available and things to take into account, including quality, durability, appearance, availability and price, it's worth hiring an expert who can advise according to your needs. Here are some materials to consider which can provide warmth and elegance to any space but are also practical, cost-effective, easy to maintain and even able to kill germs.
1 – Bamboo
With a rising interest in all things sustainable, we've noticed bamboo starting to trend as an eco-material. Technically a fast-growing grass, bamboo is a sturdy and renewable raw material that can be used for flooring, worktops, furniture and even woven into fabric. Bamboo ply is a great alternative worktop material and we've seen it used to great effect by designers on Houzz. Look out for carbonised bamboo if you're after a darker shade.
2 – Microcement
This material continues to triumph among homeowners on Houzz. More and more professionals are advising their clients to use it as it's affordable, practical, easy-to-maintain and stylish to boot.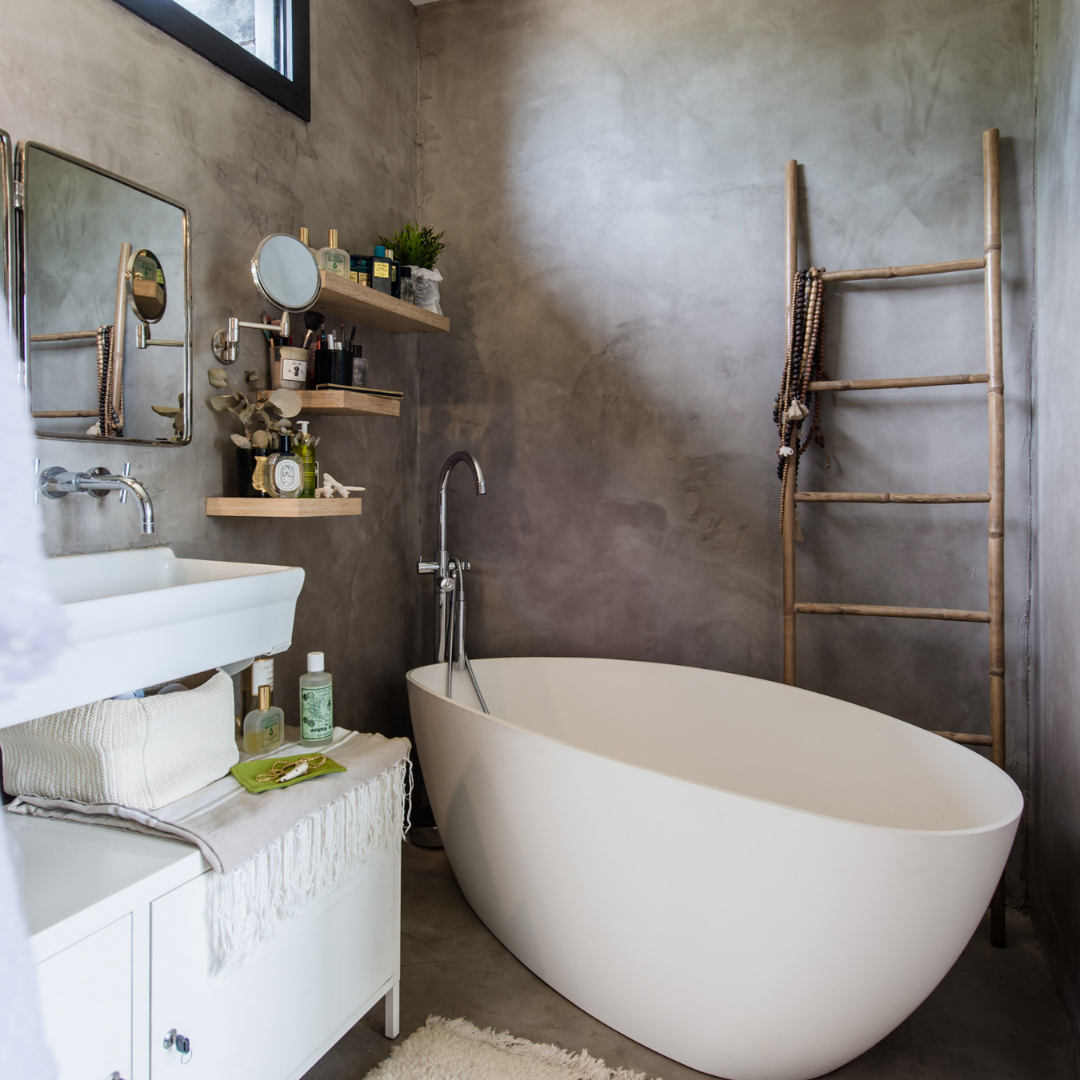 Microcement is a good option for kitchen and bathroom surfaces as it withstands water well, but professionals do advise caution when it comes to knocks. If you're looking for an industrial style in the bathroom, its grey colour and the possibility of creating continuous surfaces make it especially suitable, both from an aesthetic and practical point of view.
3 – Copper & Brass
The fact that these materials have excellent hygienic properties makes them very popular on Houzz, especially this year. Hypoallergenic, antibacterial and antifungal, these super materials can kill bacteria and viruses within four hours, making them perfect for high-touch areas such as kitchens and bathrooms. They're also more versatile than you'd expect. A polished copper finish, for example, looks stunning in a sleek contemporary kitchen, while a hammered or burnished surface creates the perfect aged and rustic look for a more traditional or country-style cookspace.
4 – Glass
Always a popular choice, glass is seeing a surge in popularity in part due to the Coronavirus pandemic. With many of us spending more time living, working and exercising in one space, internal glazing is an effective way to zone a home and carve out space, while staying connected.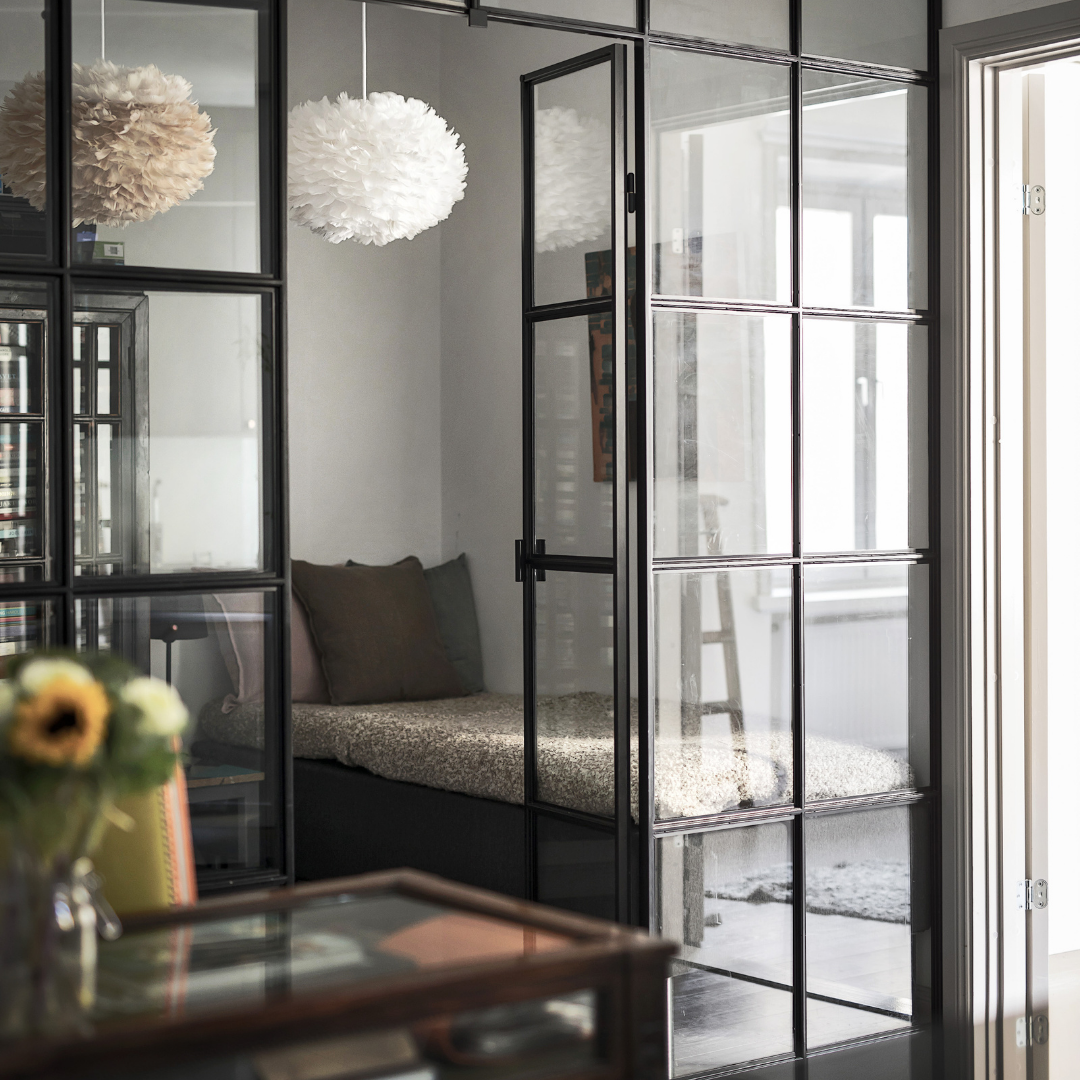 We're seeing a number of gorgeous projects on Houzz with Crittal-style internal glazing used to divide spaces.
TRENDING: Interior Must-Haves For 2021
5 – Marble
It is one of the few materials that has the ability to keep its beauty intact over the years and looks just as good in a minimalist Nordic-style kitchen as it does in a luxurious spa-like bathroom. Due to its versatility, we continue to see it featuring heavily in the most popular projects on Houzz, used in floors, walls, facades, worktops, kitchen splash-backs, furniture and accessories. Professionals on Houzz advise thinking carefully about maintenance, however, as it can stain easily.
6 – Cork
Rising in popularity as a flooring material, cork has many properties that make it a great option in the home and one that professionals on Houzz are recommending more and more to their clients. Good at absorbing sound, resistant to spillages and extremely durable, this is a material that stands the test of time in a busy household. It is also hypoallergenic, meaning it will not absorb dust, making it a great choice for homes where allergies might be a concern.
Read More: