RTÉ's Home of the Year is back for a new series. This year, judges Hugh Wallace and Amanda Bone are joined by interior designer Sara Cosgrove. Here we take a look back over episode one and remind you of who is going through to the final…
Every Tuesday for eight weeks the Home of the Year judges will explore 21 stunning homes across Ireland, championing creativity and showcasing clever design. Expect to see a diverse mix of properties including restored period homes, re-imagined cottages and bungalows, DIY homes and architectural new builds.
In this first episode of Home of the Year the judges visited the homes of Tony and Imogen McManus in Co. Kerry, actor Camille Lucy Ross in Dublin and Caroline Crowley and Jason McCormack in Longford.
Tony & Imogen McManus
Tony, his wife Imogen and their son live in this new build home in Co. Kerry. Tony is originally from Kerry but lived in LA for a number of years. A few years ago, the family came to Ireland for a visit and after their holiday they decided to make a home here. They found a site and set about creating a house with a traditional exterior but a very modern and contemporary feel inside. The family love the sense of light and space throughout their home.
What the judges had to say:
Both Sara and Amanda scored this home 9/10 – it's safe to say it appealed to both of their tastes. While Hugh gave 8/10 because he felt that the double doors in the master bedroom compromised the functionality of this space. A total score of 26 sees this home go forward into the final!
Camille Lucy Ross
Camille, an actor, lives in a terraced home in Dublin along with her dog, Porgy. She purchased her property in 2017 and began updating the interiors and putting her own stamp on the home. She gutted the downstairs and rebuilt a new kitchen, bathroom and yard, with the refurbishment completed in April 2020. She took a maximalist approach to the interiors and enjoyed the challenge of combining lots of elements in a harmonious way. Camille uses her interiors as a way of expressing her creative personality. Her home makes her feel calm and happy.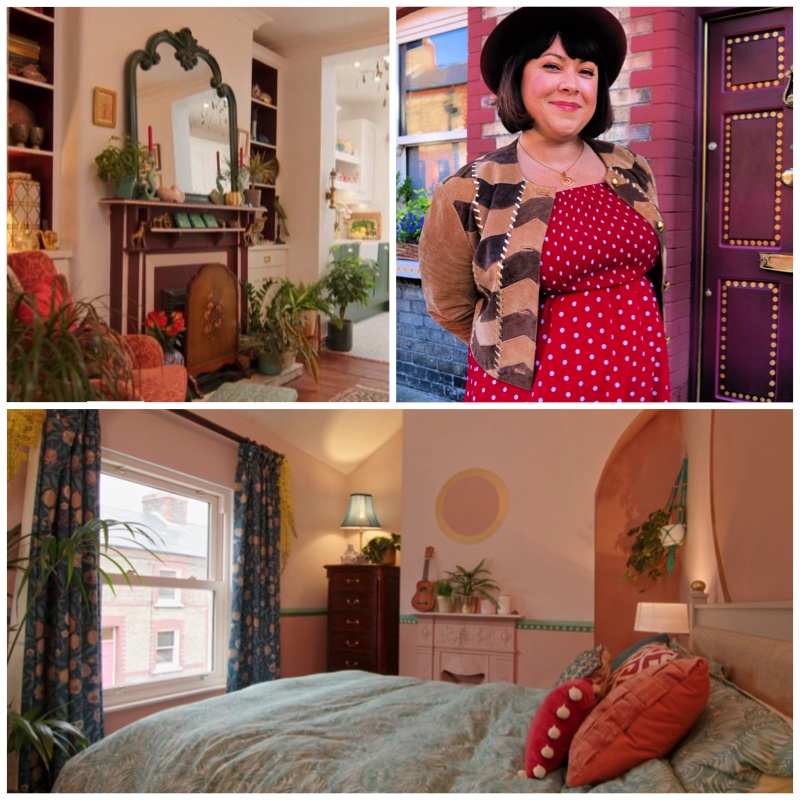 What the judges had to say:
Hugh gave Camille's home 8/10 and felt that her creativity and artistic skill shone through. Amanda felt that the volume of items on display cluttered the space and scored 7/10. While Sara gave an impressive 9/10 to this intriguing home which demonstrated how individual style can bring a home to life. A total score of 24.
Caroline Crowley & Jason McCormack
Caroline and Jason live with their children in a refurbished cottage in Co. Longford. When the couple first saw the house they were shocked at its level of disrepair, but this made them even more determined to give it a new lease of life. They gutted the property, replacing everything from floors to fixtures and knocked down a wall between the kitchen and dining area to make a family friendly open plan area. Caroline, an interior stylist, didn't want to lose the cottage's character in the renovation so she balanced the modern furnishing with old world pieces including a Dutch door entrance. Caroline describes the style as old world charm meets modern twists along the way.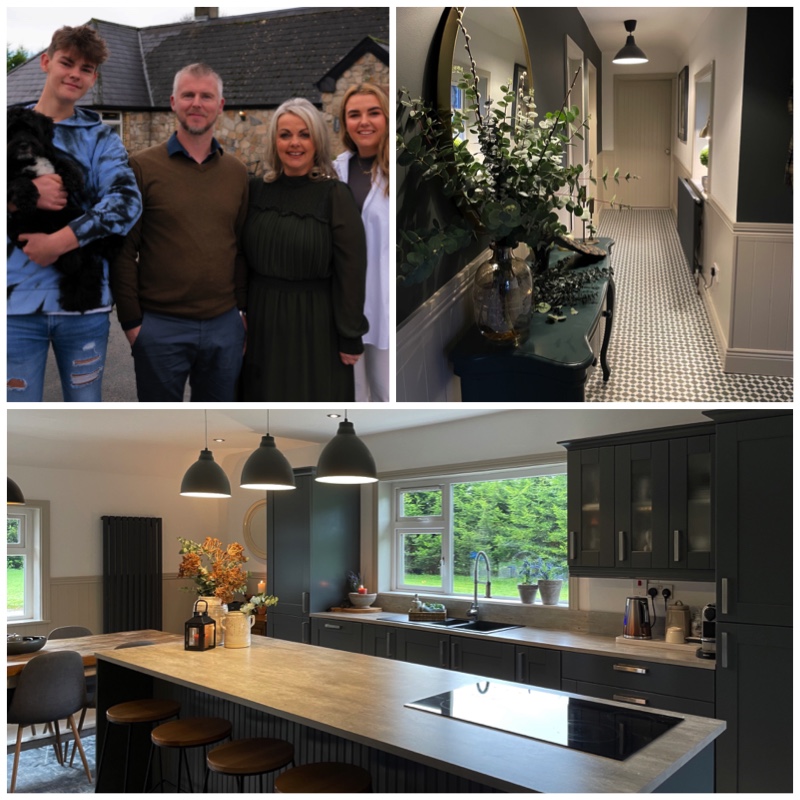 What the judges had to say:
Amanda found a welcome surprise behind the door son this home and scored it 9/10. Dar gave it 8/10 and felt it offered a warm and welcong arrival. This cottage wasn't appealing to Hugh due to the overstyling which he felt hid the homeowner's own personality. He scored it 7/10. So a total score of 24.
---
Home of the Year is produced by ShinAwiL for RTÉ One.  Home of the Year is proudly sponsored by AIB.  The new series of Home of the Year airs on RTÉ One at 8:30pm on Tuesday February 15th and runs for 8 weeks. Home of the Year 2022 will be available on-demand on RTÉ Player each week after broadcast. Boxsets of the previous seven series are available to watch on RTÉ Player.
---
Look back to Episode One in last year's series of Home of the Year here
---
Photography: RTÉ/Shinawil 2021. Photography credit: Joe McCallion