With summer finally here, you may want to give your bathroom a bit of a refresh. Your colour scheme, tiles, fittings and storage are all important factors in helping to keep your bathroom cool, refreshing and stylish for the new season. Not sure where to start? Bathshack has provided their top tips to inspire you.
Summer Tiles
Ditch the paint this summer and freshen up your bathroom with new tiles. Bathshack highly recommends gloss tiles for the summer as they reflect the light, making your bathroom feel cooler, brighter and more spacious. You could also add a patterned or mosaic tile to recreate Mediterranean villa vibes.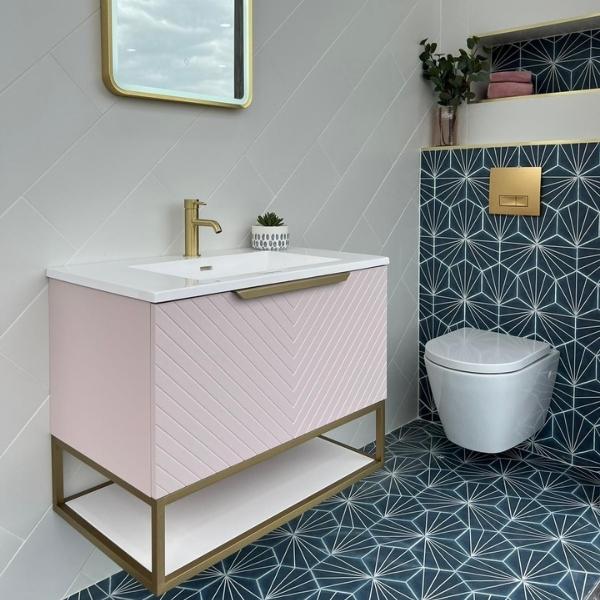 Not sure what colour tile to choose? Here are Bathshack's recommendations for the summer season:
New Fixtures
When changing your bathroom fixtures this summer, the key is to create a sense of refreshing calm, like that of a summer getaway.
If you have a larger bathroom, Bathshack recommends a statement bath, and nothing does this better than a freestanding bath. By making a freestanding bath the centrepiece of your bathroom, water becomes central to the room's aesthetic. Straight baths are a great alternative if you don't have the space for a freestanding bath. Tile the wall around a straight bath with a summer tile. For example, blue will evoke seaside holiday vibes.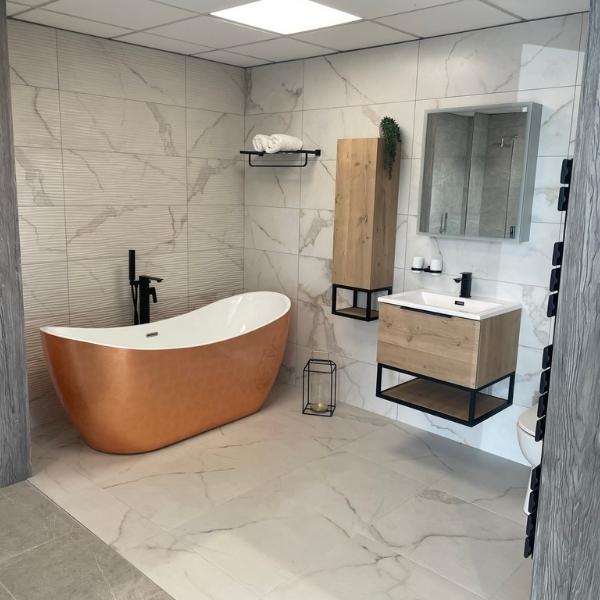 A wet room is ideal if you don't have the space for a bath of any kind. Wet rooms create a spa-like aesthetic and will make your bathroom feel more spacious and airy for the warmer months. Tile your wet room in your chosen summer colour.
Want to shower in comfort and luxury this summer? Install a rainfall shower head in your wet room. These showers provide a serene showering experience that simulates warm summer rain, allowing you to take a shower that relaxes you at night and energizes you in the morning.
Declutter Your Space
Having lots of accessories and products on display will make your bathroom feel cramped and untidy. Your bathroom should feel open and neat in the summer months, as warmer temperatures combined with clutter will agitate rather than relax you. Keep your bathroom tidy this summer by investing in storage. Bathshack stocks a wide range of space-saving storage furniture for bathrooms of all shapes and sizes, from vanity units and countertops to tall storage cabinets. All furniture comes in a variety of summer colours, which you can coordinate with your chosen tile for a uniform look.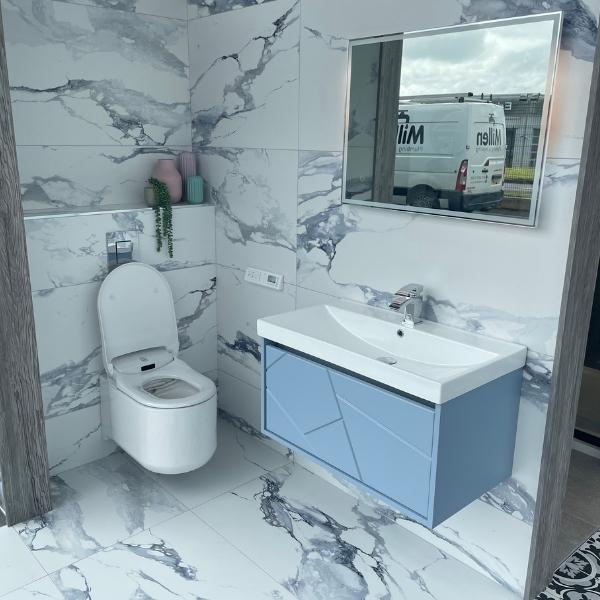 ---
Ready to freshen up your bathroom this summer? Shop Bathshack's product range at www.bathshack.com, or book an appointment for one of their 8 showrooms across the island of Ireland. Their amazing team will be on hand to offer any design advice you need.