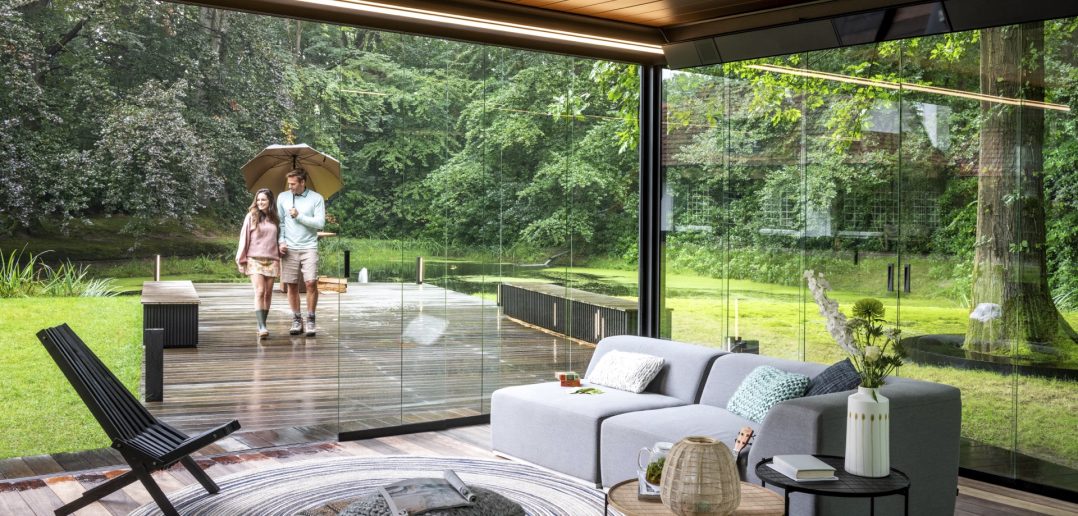 Urban Choice
Enjoy outdoor living 365 days a year with Urban Choice Design, the first "Outdoor Living Design Studio" in Ireland.
Collaborating with private clients, designers, and architects, we are passionate about helping you to enjoy living in your outdoor space for more than just a few days in the year. We can ensure that it truly becomes an extension of the home, helping you enjoy your outdoor spaces to the full and enhancing your family life and entertaining your friends.
Urban Choice do this by offering premium, design-led Shelter, Cooking, Lounging, Dining and Heating solutions from the most prestigious manufacturers across Europe.
Shelter:
Cover and comfort all year round are provided by brands such as Renson & KE Italy. Awnings giving shade or shelter and screens for privacy, sun and wind protection . Pergolas offering either a retractable roof or remote controlled bladed roof with options of glass walls, remote controlled screens or wood loggia panels as side infills.
Our structures and awnings are built to your specification and incorporate high-spec technology such as integrated sound, heat and lighting options. Made with the finest materials they are constructed to last.
Cooking:
Kitchens by Cubic Outdoor offer the very best of German design and are fully weatherproof. Hand-made, in a family-owned factory, they are totally bespoke. Built-in against a wall or free-standing you can incorporate a sink, food or wine fridge, BBQ or induction hob, and storage options, with a cupboard style and ceramic worktop of your choice.
design ltd.
Modular kitchens by Dukin are durable powder coated aluminium with engineered stone tops, options include sinks and appliances and have a range of module sizes and finishes. Ruegg, Morsø & Delivita are market leaders if you prefer to cook in a wood-burning oven.
Lounging & Dining:
Our outdoor furniture collections are equally impressive, clients often say "but these aren't outdoor are they?". True style and exquisite design are at their core, while sustainable materials, marine grade fixtures and soft, waterproof, breathable fabrics ensure they will last outdoors.
The luxury brands at Urban Choice include Gloster, Royal Botania, Coco Wolf, Barlow Tyrie and Oxley. Premium grade teak, superb quality powder- coated steel or aluminium, ceramic and marble and the softest upholstery fabrics are used to create timeless elegant pieces including sofas, dining sets, side tables and loungers.
Heating:
Essential to extend your days outside we have numerous options to keep you cozy. Stunning Element 4 outdoor gas fires produce the best flame pictures and give genuine heat at the touch of a button. Morsø and Ruegg create a beautiful ambience with their wood-burning outdoor stoves. The totally unique wood burning QFlame quartz glass fire bowl creates a beautiful glow. Electric infrared heaters by Heatsail offer functionality, sustainability and exquisite design.
Situated conveniently beside Belfast City Airport the portfolio of products at Urban Choice Design will appeal to anyone who appreciates quality and luxury. Contact us today to discuss your client's requirements or book a private consultation and start your journey to create a truly exceptional Outdoor Living Space.
www.urbanchoice.co.uk