We recently caught up with Ailisih Connolly and Liz Greehy, owners of the Kilhaba Gallery, to find out more about the corner of Ireland they live in.
Tell me a bit about you and your business…
With a family background steeped in the art industry, we, as sisters-in-law, started Kilbaha Gallery, an art gallery, coffee shop and gift shop, seven years ago. It was a natural progression from the sculpting studios and bronze foundry that existed already. We wanted to be able to live, work and raise our families here on Loop Head and running our own business made that a feasible option. Kilbaha Gallery has been really blessed with loyal customers and a fabulous team. Both of which have been instrumental in our latest pivot to being online due to Covid. However, the true stars of the show have to be the artists that we are so proud to represent, who have continued throughout to produce the most incredible, contemporary art.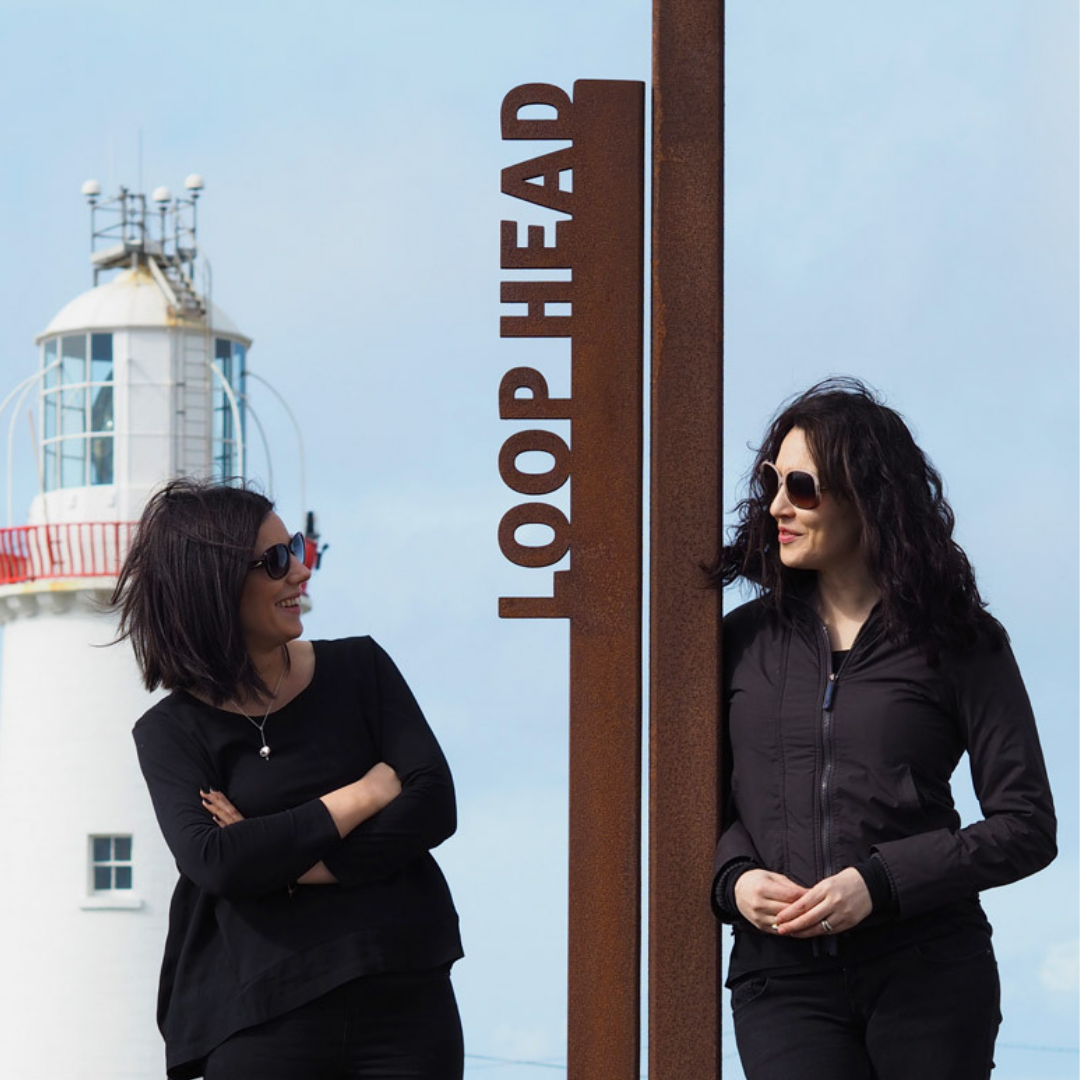 How long have you lived in the Loop Head Peninsula?
Liz: I was born and reared here in the village of Kilbaha, on the Loop Head Peninsula. I moved away for a period, but I longed to return. How long have I been here? I won't say how many years that is, but Ailish is recently 40!
Ailish: I have been living here for 18 years. I met my husband, Liz's brother, in Dublin and quickly moved to live with him here in Kilbaha where he was from. It was also where he and his father Jim had built up their bronze foundry business – and by the way, Liz is a few months older than me!
How does the West Coast compare to other places you have lived?
Liz: Having lived in cities around Ireland and in London for a few years, the draw to return home was extremely strong. Growing up surrounded on three sides by water, you tend to want to go back to that sense of peace and tranquility. Moving back home was the best decision I ever made.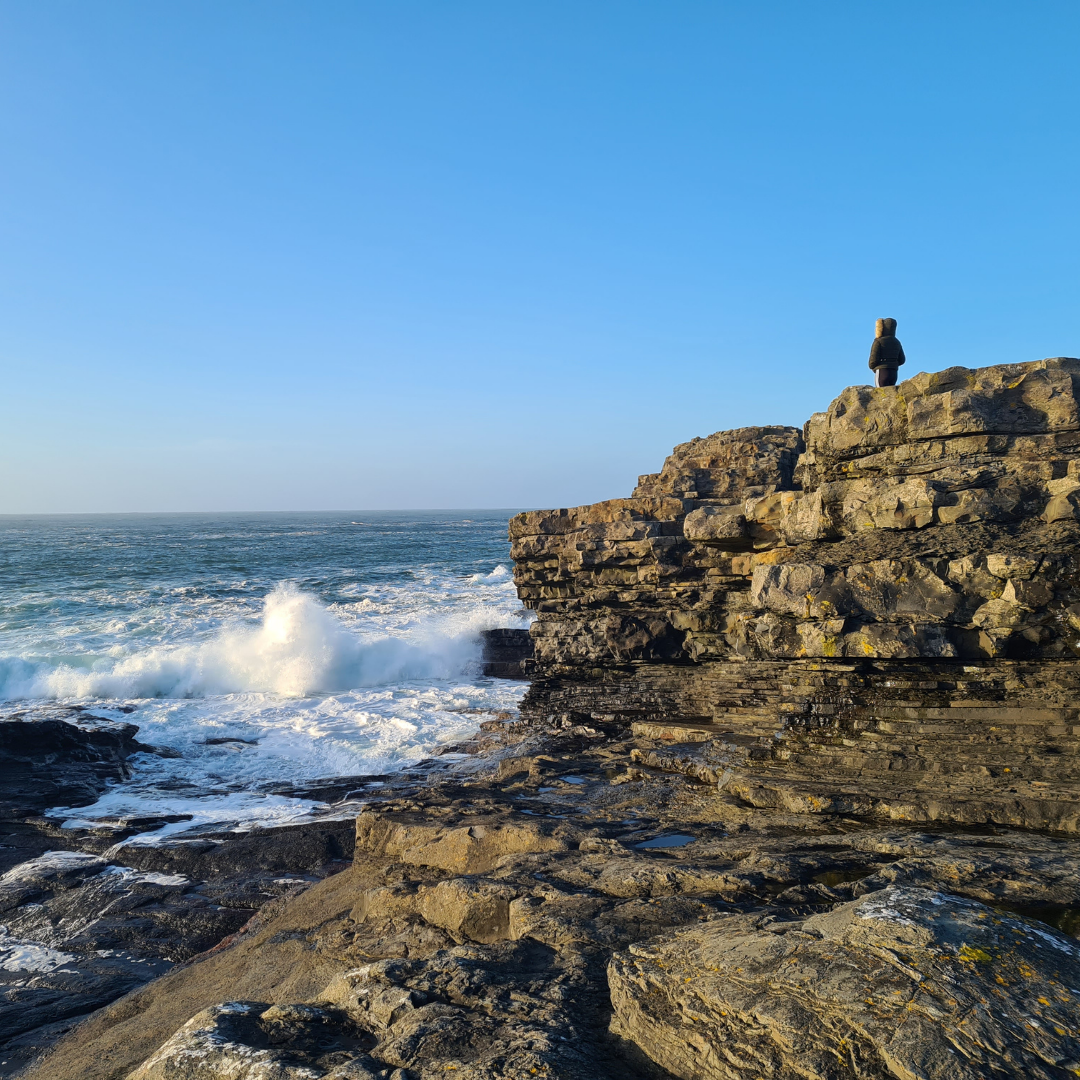 Ailish: Moving from Dublin to a peninsula in West Clare was certainly different, but I wouldn't live anywhere else now. For me it's the dark skies at night and the two-minute walks to the Pier with our three children that makes this place my home.
How has Loop Head changed for you over the years?
This we can answer together. In the past 10 years, Loop Head has transformed in a very positive way and continues to do so. With organisations from the Loop Head Tourism Network which focuses on sustainable, community led tourism, to the Loop Head Together Network, there are some wonderful projects being rolled out surrounding energy, housing, remote working, education and more. We are both so proud to be involved in our community at local development level. It is an amazing community to work with.
What interior pieces should would you recommend picking up?
The Loop Head Peninsula is home to many fantastic artists and indeed to our own gallery and bronze foundry.
Original art is one of the most interesting and unique ways to complement and elevate your interior design. From sculptures to ceramics, to fine art photography or original paintings, buying a piece of art for your home or workspace will add immeasurably to the look you want to achieve as well as helping to form a part of your personal story. We love helping people with this brief.
Where to do you like to go when dining out?
Loop Head is famous for its Food Circle – boasting some of the best seafood restaurants in the country (i.e. the Long Dock and Naughtons) to the cutest coffee shops, all of which support local suppliers – you will be spoiled for choice when it comes to hospitality, good food and great coffee.
Where do you like to go for a drink?
Oh there are many great bars, from gorgeous pubs like Foleys in Cross, Kilrush or Morrisey's, Carmody's or Keane's in Carrigaholt, to music venues like The Greyhound Bar in Kilkee and lots of gastro pubs in between – but for us, without question, it has to be Keating's Bar in Kilbaha.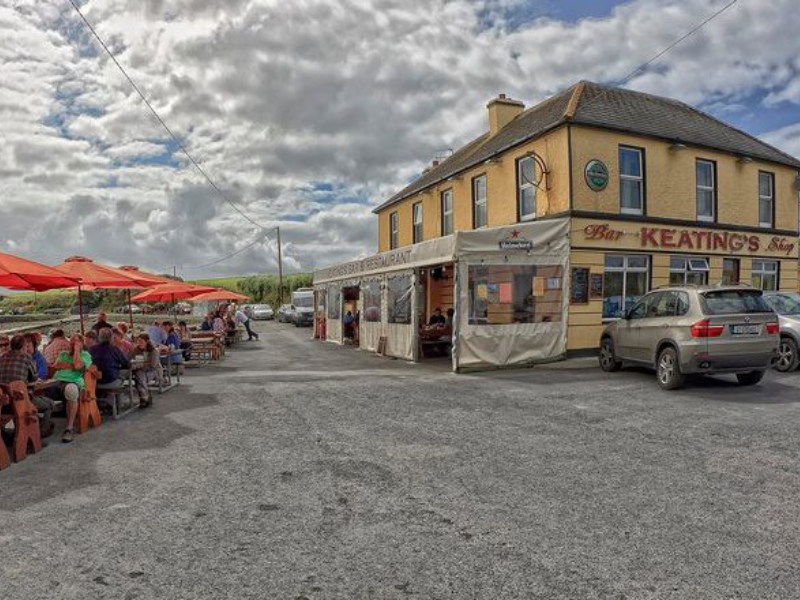 Apart from being the nearest bar to us, it also happens to be the nearest bar to New York as the crow flies. The owners, Bernie and Helen, are great friends and neighbours to us and have helped us all along the way on this entrepreneurial journey.
Where would you recommend to stay when visiting the area?
When it comes to accommodation on Loop Head, you will be spoilt for choice. From the Stella Maris, The Kilkee Bay, the Bay View and every fabulous B&B and guest-house in between, you will be in for a treat. Our favourite hotel is just a little bit farther away in Spanish Point. It is the Armada Hotel, run by John Burke. Having climbed Mount Everest, John had certainly practised endurance and resilience, which must be helping him now, running a hotel in the West of Ireland during Covid. He also has a real affinity with Loop Head and his ethos of sustainability and giving back, really aligns with our tourism offering here on the Peninsula.
Do you have a favourite 'tourist destination' on the Loop Head Peninsula?
The whole peninsula really is a sight to behold, with the mouth of the River Shannon on one side of us, and the Atlantic Ocean on the other and located right in the middle of the famous Wild Atlantic Way. There is no better way to start your journey around the peninsula than on the Dunlicky Coast Drive (the Kilkee Cliffs), but our favourite spot by far is the Bridges of Ross; a coastal walk around the geological phenomenon that boasts some of the oldest carboniferous rock in the world.
 Read more: