Carrie Neely owns an art consultancy, design studio and private art gallery called Art Loves based in Ballyhackamore.
Here she tells us more about where she lives.
How does Belfast compare to other cities you have lived and worked in?
I left Belfast in 1997 to live in London and then New York and back to London before returning here in 2007. I am also lucky to get to travel with work and last year alone the Art Loves team installed hotels and projects in Paris, Venice, Berlin, London, Edinburgh, Dublin, Cork and Galway. Each country and city I have lived/worked/travelled in is so unique to itself that is very hard to make a comparison, but I will say there is no where quite as warm hearted and friendly as Belfast. I recently had visitors from London who said they had not experienced such amazing hospitality anywhere in the world, and they travel a lot!
In your opinion, how has Belfast changed over the years?
Growing up in Belfast in the 80's and 90's brought its own challenges, and then after having lived away for 10 years I saw some major changes here (especially in the art world). When I left for London there were no prospects for artists here, but now the creative industries are thriving and give a huge contribution to our economy and tourist trade, which is fantastic. Growing up here, 'street art' was reserved for community street corners to show which way their allegiances lay, now art and design is on everyone's doorstep and is accessible to all, which is how it should be.
View this post on Instagram
Where do you recommend shopping for interiors?
I buy a lot for projects I'm working on and my home from home is On The Square, just outside the city centre. I love to go and see the girls at Maven on the Lisburn Road – they have lots of cool interior ranges in-store. I love quirky interior pieces and we often have to supply interior accessories to clients so Art Loves will soon be selling a new range online and in our new gallery/showroom.
Where are your favourite fashion destinations?
I am a massive TK Maxx junkie. I could spend hours scouring the racks! For higher end pieces, I buy locally in Flannels at Victoria Square in Belfast City Centre, and Peel on Bloomfield Avenue. On the high street I love Zara.
Where do you like to go for coffee?
I will admit that I am a bit of a coffee snob! Luckily I'm based in Ballyhackamore and we have some great places that do a takeaway coffee such as Neill's Hill, Al Gelato and Jellybean. I prefer to support small independents rather than large chains.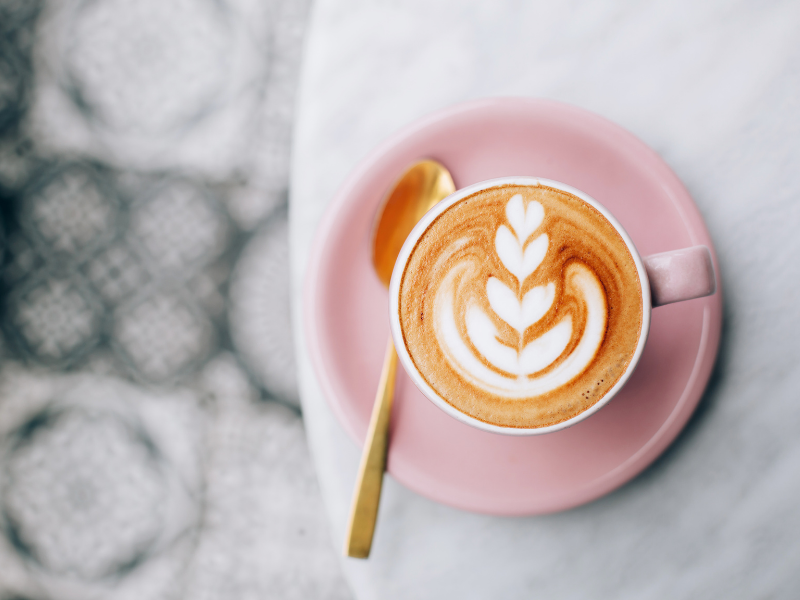 Where's your favourite restaurant?
No one can beat Deanes EIPIC tasting menu for a special occasion. My go-to restaurants would be Made in Belfast because of their service and quality for the price, Yugo for Asian fusion, Mourne Seafood Bar for lobster and chips and Kamakura for Japanese. I love checking out new places, and look forward to trying GaGa, Belfast newest restaurant.
Do you have a favourite bar?
For a girls night out we would go to The Spaniard, The Sunflower, Muriel's, the Duke of York, The National or Ulster Sports Club and most probably end up in Love and Death for a late night dance (pre-lockdown!). For a date night or dinner out, I like to have a cocktail in The Merchant and then on to one of the rooftop bars after dinner such as Babel or The Perch.
Do you have a hotel preference?
You can't beat a night in The Merchant if staying in the city, otherwise I love a country house hotel from the Blue Book. A hidden gem that is less than an hour from Belfast is Newforge House, there are only six bedrooms and the owner John is a fantastic chef, as well as host!
Where would you recommend visiting for anyone travelling to Belfast?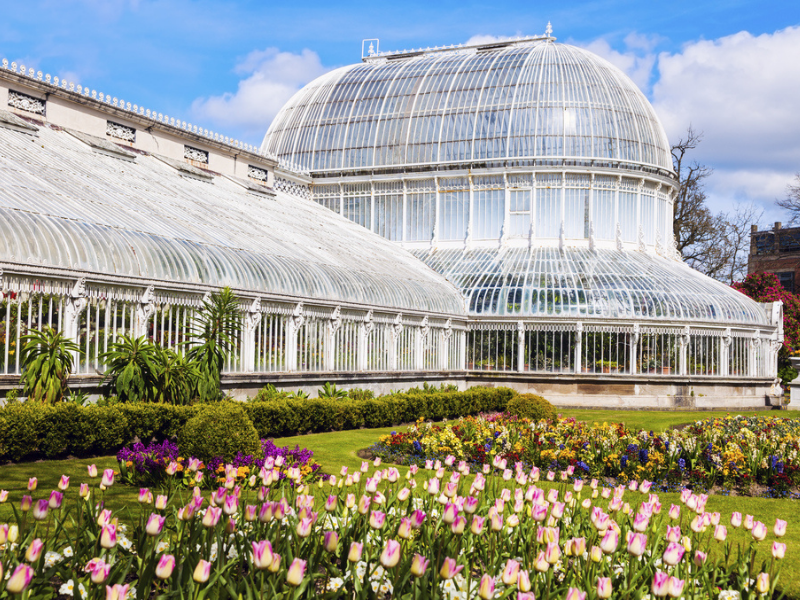 I can't have a visitor over without bringing them to St Georges Market on a Saturday or Sunday morning! I also love the Ulster Museum – who doesn't want to go and see a mummy! The Botanic Gardens and the Tropical Ravine are fantastic also, plus there are so many nice places to eat and drink on nearby Stranmillis Road and Botanic, that it's easy to make a day of it. The Belfast food tour is great because not only do you get to walk around the city, but you get to sample lots of lovely local food and drink. And, if they love art as much as me, the Late Night Art Tour is always a winner on the first Thursday of the month.