Established by his grandmother in the 1950s, Mario Sierra of Mourne Textiles tells us more about the heritage and continued success of this longstanding Irish brand.
Mourne Textiles has been a part of my life for as long as I can remember. When I was a boy, the workshop was my playground. I vividly remember the unmistakable smell of lanolin from the fleeces, and in the background, the rhythmic sounds of the looms creating fabric: it was a wonderful place to grow up.
My grandmother, Gerd Hay-Edie originally set up the workshop and design studio in 1954. Weaving had long since been a passion of hers; the Mourne Mountains allowed her passion to develop into an established global business that would endure for 70 years.
From an early age, my mother, Karen Hay-Edie was influenced by her mother's knowledge and technical ability. Over the years, Karen perfected the art of weaving her mother's iconic designs. My mother went on to become a Master Weaver and, equipped with her own skills and ability, became a vital addition to the business.
It was inevitable, given my background, that I too would develop a love and fascination for weaving and eight years ago, with the support of my family, I re-established Mourne Textiles.
How Things Have Changed
The last eight years have been a fantastic learning experience for me and the team. It's been hugely rewarding to breathe new life into my grandmothers' original designs and I greatly enjoy combining our rich heritage with modern, contemporary influences.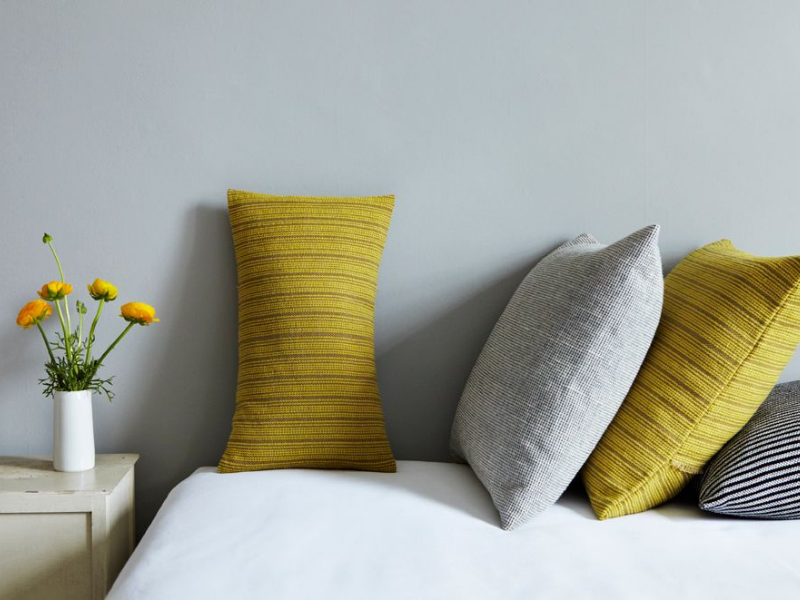 Last year we were pleased to announce the launch of Mourne Weavers, a joint venture with Ulster Carpets, that saw the opening of our second mill in Warrenpoint.
The partnership signalled a crucial milestone in our evolution and allows us to combine the core strengths and integrity of hand weaving at Mourne Textiles, with the scale and pace of machine weaving on vintage power looms at Mourne Weavers. It's an immensely interesting time for us as the mechanised looms provide an exciting opportunity to develop additional designs from our archive, that can only be woven on these amazing machines.
Collaborations
During the 50's and 60's, my grandmother was renowned for her collaborations with many of the great design icons, such as Robin Day, Terence Conran, Max Clendinning and Sybil Connolly to name a few.
Since relaunching Mourne Textiles, it's been hugely rewarding to forge new relationships and collaborations with a range of respected retailers, designers and organisations.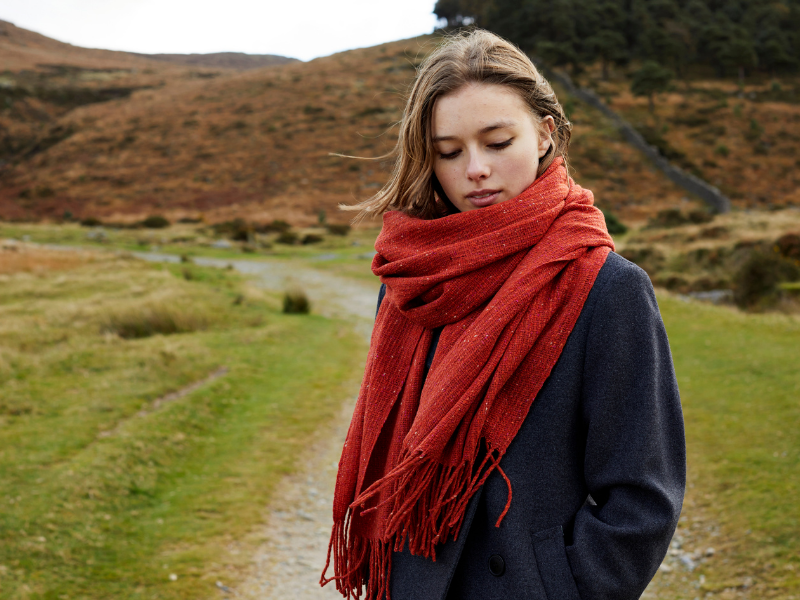 Earlier this year, we were invited by Brown Thomas to join an esteemed list of Irish brands in their 2020 CREATE showcase. Now in its tenth year, CREATE has become renowned for its annual support of Irish talent, across categories including ready to wear, jewellery, millinery and interiors, we are immensely proud to have featured in this celebration of Irish talent.
Most recently we collaborated with International Art Director and Stylist, Paula Hughes on the exciting Project BAA BAA Wool Showcase. This unique showcase promotes and celebrates the use of wool in Irish fabric design and featured work from many renowned Irish designers and makers.
We are in early design stages with two exciting collaborations for 2021, but you'll have to wait until then to hear more!
Sustainability
Speaking with both colleagues and customers alike, it's clear that the environment and in particular sustainability, is a key theme and consideration in 2020.
As a third generation, Irish brand, we take great pride in celebrating our time-honoured craft, our unmistakable surroundings and the use of natural materials, such as linen, wool and cashmere.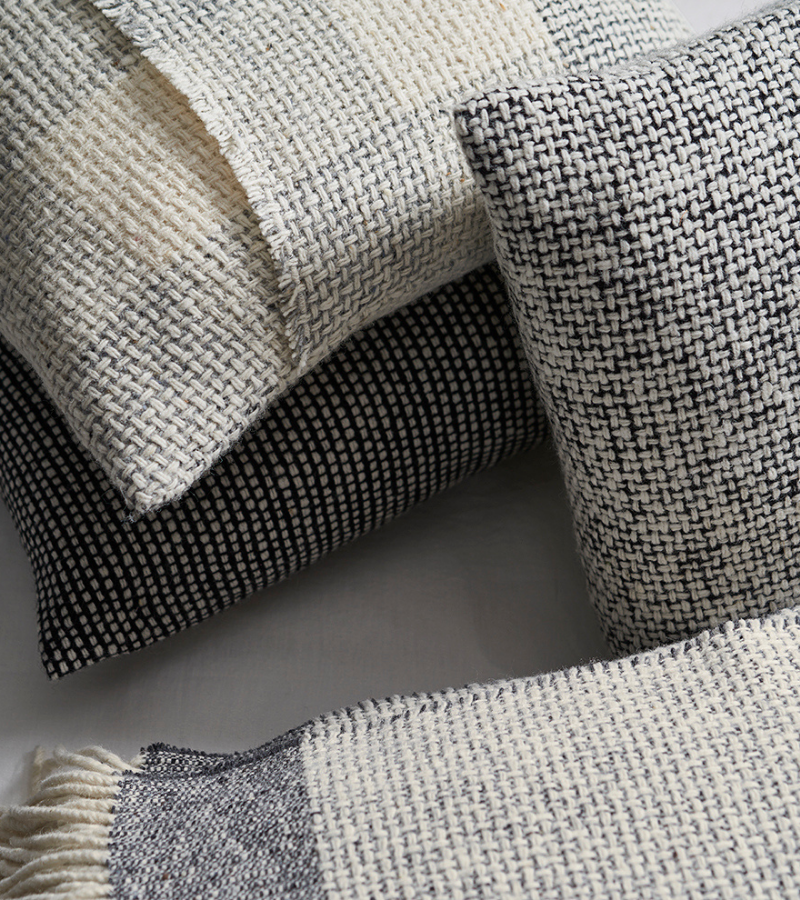 The growing trend for a more responsible lifestyle has seen a huge shift this year and we find more that these are elements that are customers also greatly value.
One other point to mention when talking about sustainability, is the incredible level of support we have received from the Irish community. You will no doubt have seen campaigns from the major newspapers and magazines and of course Design Ireland, all promoting local makers and businesses. I have to say the response has been overwhelming and we are extremely grateful to everyone that has supported us. We are so proud to be a part of this very special community!
Firm Favourites
Our collection offers a diverse range of luxury interior accessories, rugs, furnishing and curtain fabric and scarves all woven in The Mournes. Our signature style is rooted in heritage textiles, exquisite craftsmanship, unique colourways and mid-century design, these aspects can be seen across our collections.
Our upholstery fabrics have adorned classic pieces from iconic designers for many decades. Mourne Check was a stable fabric for Robin Day, who regularly worked with our signature design during his ten-year period designing furniture for Hille in the 50's. Today, the colour palette of Gorse, Robin, Bilberry, Tollymore and Granite remain unchanged and are still as popular with today's interior design sector.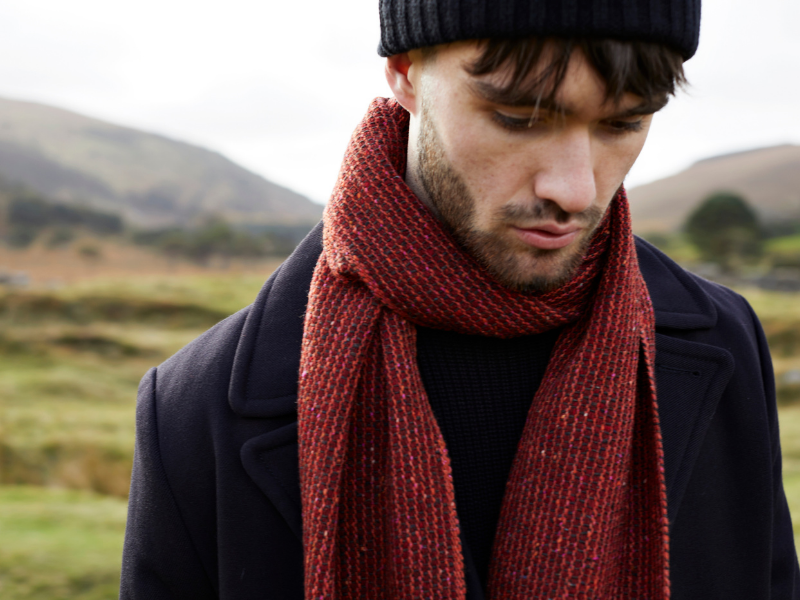 Our collection of cushions and blankets have become firm favourites with both our commercial and residential customers alike. Our range includes the highly tactile criss – cross design of Mended Tweed and Tweed Emphasize, both available in our signature monochrome hues.  The double weave of our Maldwyn Stripe offers a lightweight alternative in beautiful tones of blue, orange and mauve. For those looking for a touch of drama, Shaggy Dog cushions are firm favourites for a textured look, while our Salthill Tweed range takes inspiration from our surrounding landscape, reflected in a natural colour palette of sky blues, mossy greens, heather pinks and earthy orange tones.
There can be no doubt that our Milano Rug has stood the test of time. The Milano first started life as a collaboration between my grandmother and Robin Day and created quite a stir when first shown as part of an installation at the Tiennale di Milano in 1951. Today, we use the same specialist techniques and processes to combine three yarn types, to create the Milano's stunning surface texture.
Scandinavian Influences
My grandmother was actually Norwegian! She came to The Mournes in the 1940's and immediately fell in love with her surroundings. I believe that her signature style of design derived from combining both Norwegian and Irish influences, to create something quite spectacular and unique.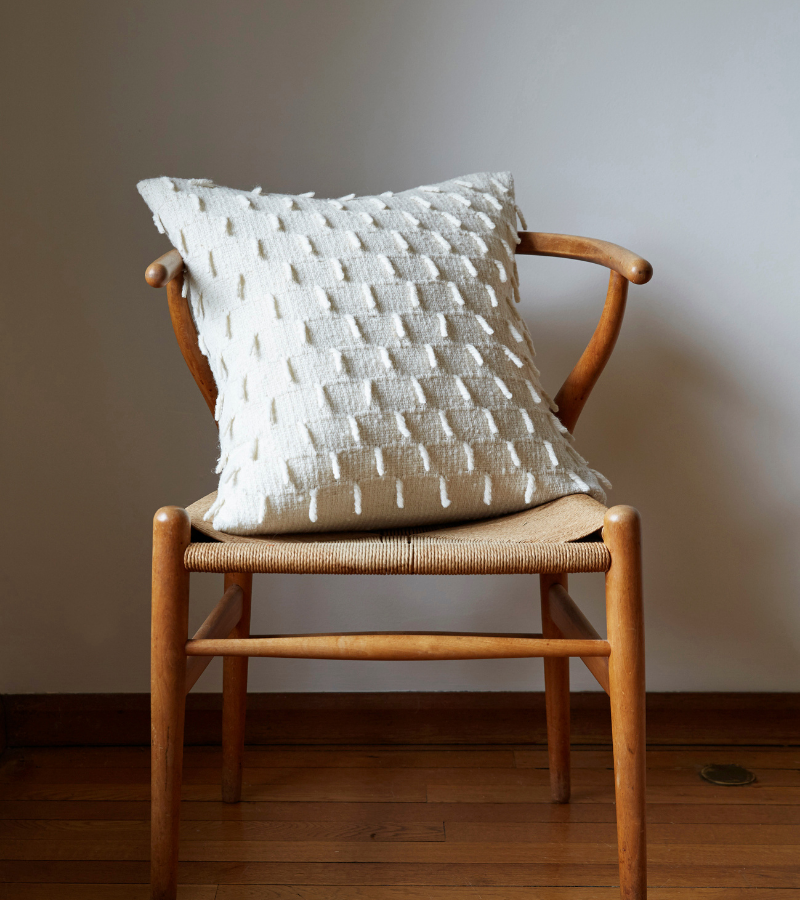 I see many similarities between the two cultures and can relate to the popularity of Scandinavian influences in Irish design. That said, I think that what this boils down to is a design process that is led by honesty and integrity. The result inevitably, is the simplicity in a well-designed piece of furniture or interior accessory that remains relevant and stands the test of time, ultimately earning the honour of being regarded as a 'classic'. I love receiving emails from customers who are considering re-upholstering furniture that was originally covered in our fabrics in the 60's! It always puts a smile on my face!
The Price of Quality
We absolutely pride ourselves in consistently producing exceptional high quality, crafted goods which are designed to stand the test of time. I truly believe that this, combined with our design authenticity and rich heritage sets us aside.
In addition, there's no doubt that the quality of our yarn, as well as our sustainability mindset, contribute to our price point, however as earlier, these are all factors that our customers are proactively seeking as opposed to viewing as a deterrent.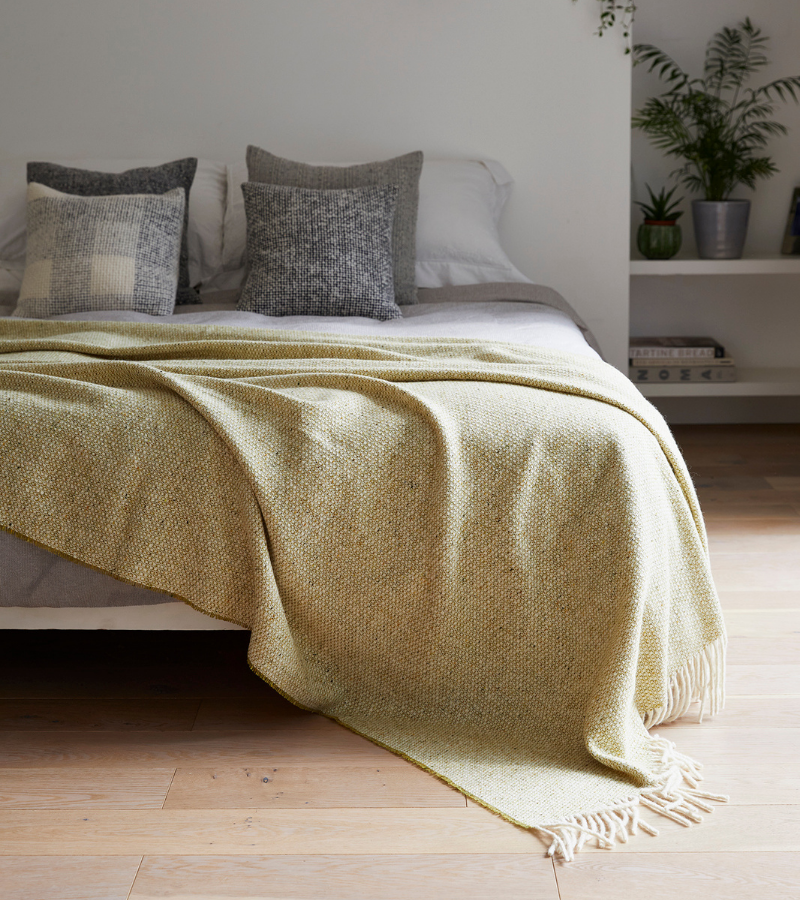 Finally, as I've said previously, I am immensely proud to continue my family's legacy from the same workshop established by my grandmother over seventy years ago. For centuries, weaving has been an important component of Irelands economy and at a time where the number of mills are sadly in decline, I feel a great sense of pride to be able to continue the championing of time-honoured techniques, craftsmanship and local production from this amazing location.
Visit mournetextiles.com to shop for your next timeless piece.