Interiors Association member Tonya Newell-Douglas of Little Design House offers her expert advice on how to decorate your kids' rooms with longevity in mind..
The best advice is to keep the more expensive items as timeless as possible. 
Small children need things a 
certain way for such a short 
space of time, 
sometimes 
just a couple of months, 
so it makes sense to keep 
the design flexible when 
they're young. Some people 
want a statement room with 
fixed joinery and all the bells and 
whistles. When they're older you get 
more longevity out of their bedrooms. 
We try to design it in a way that won't date and the child won't outgrow it. Some people are comfortable ripping things out every five years. I don't like waste, but that's their prerogative.
When you're redecorating, the first point 
is to look at your house as a whole. Do you expect your kids to use their bedroom as a playroom, or is it mainly for sleep? Often, 
this depends on the layout of the house. I've recently designed a home where the three children share a bedroom, with two sets of bunks, and a separate playroom downstairs. This is because the bedrooms in that house are quite a long way from the living spaces and small children like to play close to where the action is. For another project, we specified a large internal window between the playroom and the kitchen. The children were small at the time, so we reckoned they wouldn't use the space if they couldn't see their mum. When they're older, they'll probably want to close 
it! The room also has a lot of built-in shelving. Now, it's used for toys but eventually, the room can adapt to become a library with a big table for doing homework.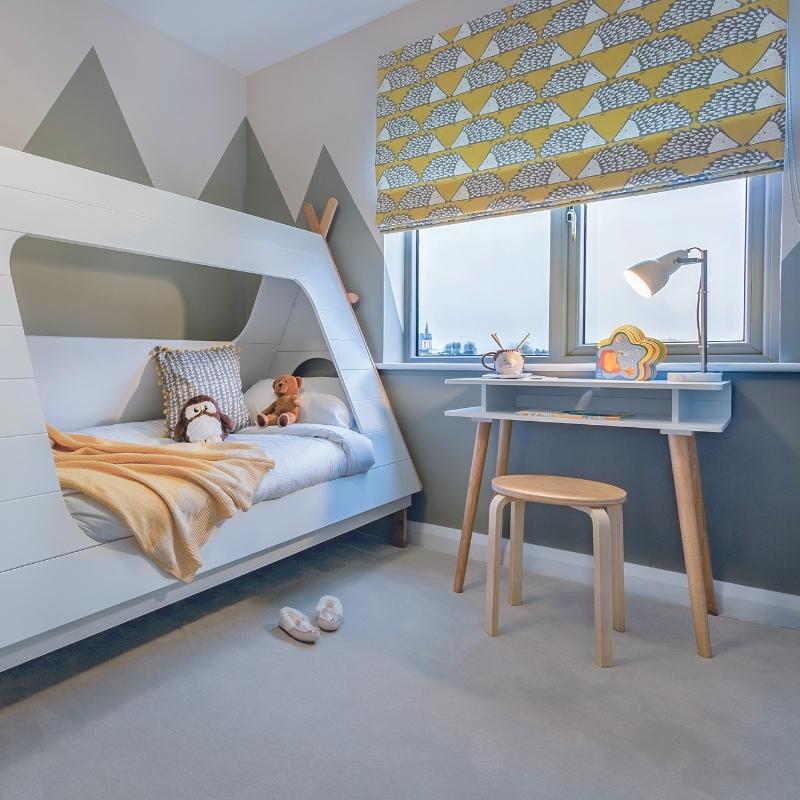 If a child has set their heart on Disney themed bed sheets, you might as well give them what they want and have fun. The novelty will soon wear off. For larger or more expensive items, I'd recommend that you give them two choices. Often, children know what they want but they don't know the impact in terms of cost. Don't leave it open. That way, both of you can be happy. Don't spend so much on anyone element that you feel tied to it. Sometimes people invest in an expensive piece of children's furniture and they feel they've got to hold onto it because they've spent so much and they end up designing the whole room around it. Most of the time, there are ways of doing what they want using the small stuff. One of the best starting points is painting. It's an easy way option. Don't buy too much furniture. Have fun with paint, wall decals and rugs and experiment with lighting. All the teens now have LED strip lighting in their rooms – the technology is getting cheaper and better all the time.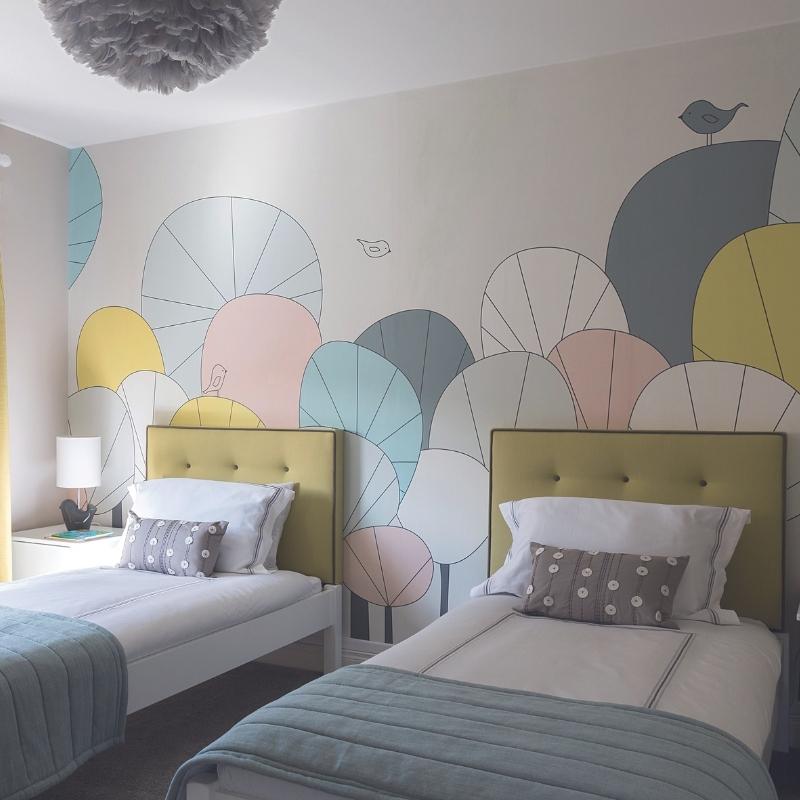 Sourcing pieces second-hand is a great way of changing a room up. I bought a little dresser for my daughter's bedroom for €20 at auction and it was perfect for her when she was at the dressing-up stage. It's a very sustainable way of buying furniture that you know is going to end up covered in glitter and nail varnish. That's the reason that I don't recommend investing in carpets for children's rooms. Slime is death to carpets! Wooden floors with rugs are a much more flexible option. I've currently taken up all my rugs in the living room so that my son can scoot around on his little balance bike. In a few months, I'll probably put them down again. And novelty rugs for a children's room are an inexpensive and flexible way of updating the design. When they outlive their usefulness, you can pass them on to someone else.
Novelty beds can be expensive, but some parents are always encouraging their kids to stay in bed and they'll do whatever it takes. If you're going down that route, go for something like a Tepee bed that they're less likely to grow out of or that can be handed down to another family member. It's also important to look at how individual children use their rooms. My daughter loves organising her room but she never hangs up her clothes. I'd be wasting my time giving her wardrobe space. She's just an open shelf type of girl. One of my recent projects includes a playroom with a raised dais, or stage, with shelving beneath it. It's a space that has potential as a study or a gaming den for teens, depending on what way they're going to take it. Everyone changes and it's impossible to know what a small child is going to want when they're older – you don't know what they're going to grow into – and technology changes too. The children of today are probably going to be designing their own virtual bedrooms in a few years' time!
---
Professional, qualified members of the Interiors Association offer everything from one-off consultations to fully bespoke design schemes for every style and budget. For more information visit theinteriorsassociation.ie