A humble barn which was turned into a modern family home located in Saintfield, Co. Down has been crowned the winner of House of the Year 2019 by the Royal Institute of British Architects (RIBA)
If you were watching Channel 4's Grand Designs series last night you will have seen presenter Kevin McCloud announce House Lessans, a family home in County Down as the winner of House of the Year 2019.
Designed by Belfast-based architects McGonigle McGrath, a practice formed by Kieran McGonigle and Aidan McGrath, this home was one of six shortlisted for the chance of winning this prestigious annual award.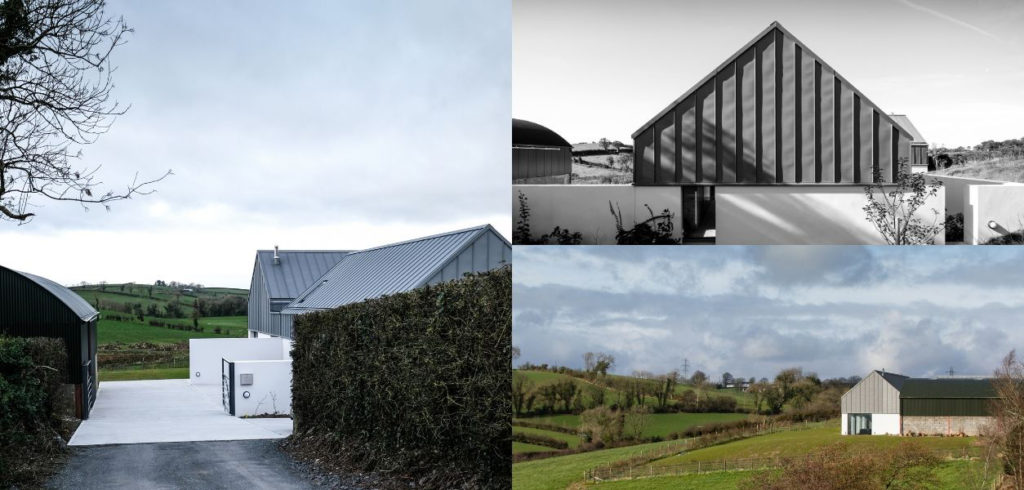 READ MORE: Take a closer look at our Christmas homes
According to the McGonigle McGrath, 'This is a simple project in response to our clients desire to commission a modest dwelling in the countryside. The site, part of a small farmstead in County Down, comprised an existing derelict but elegant traditional barn, with expansive views of the rolling drumlin landscape.
'The project comprises two elements which are arranged to create enclosure with the existing barn, but also to engage with the landscape. The new elements are expressed as simple forms enclosing large volumes; steel roofs resting on masonry walls creating a datum which maintains the same level inside and out, between rooms and external spaces at different levels, reinforcing an idea about how to make contemporary buildings in our countryside. This new collection of forms are embedded into the landscape to minimise the impact from the road and to integrate the house into the site. Internally a calm sequence of rooms and carefully proportioned windows relate to view of both private courtyards and to views of the landscape.
'The project was delivered to an exacting budget using simple construction methods and a basic palette of materials.'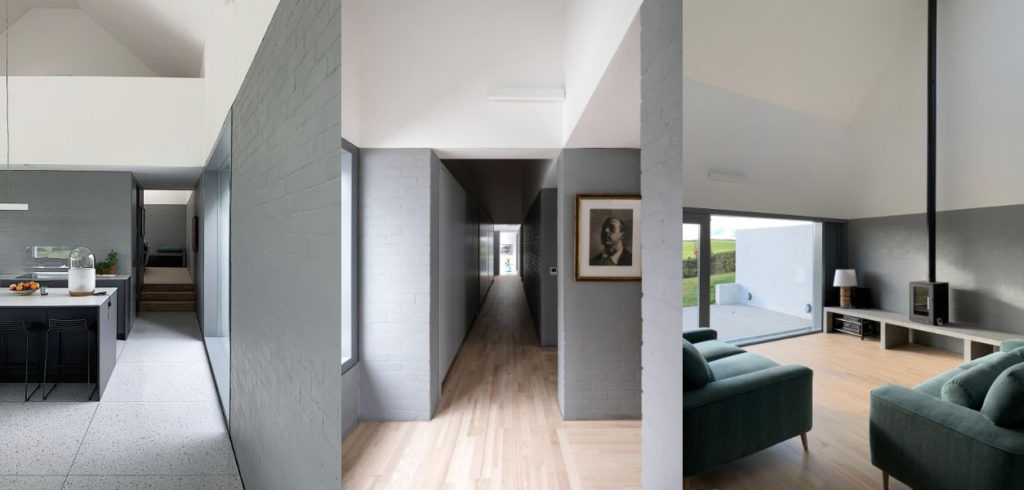 For the sum of £335,000 – about £1,400 per square metre – the home was built at half the cost of an average top-end self-build project
Alan Jones, president of RIBA, said this was 'a remarkable achievement for a newly built home of this scale'.
'Even with the tightest of budgets, House Lessans shows that a dream home, designed by a talented architect, can be a reality,' he adds.
'The magic a gifted architect can work was evident from the moment we saw the initial plans and that appreciation deepened as the project progressed,' said the homeowners. 'We feel that the house respects and indeed enhances the landscape. It is a joy to live in – from seeing the soaring bedroom ceiling on wakening, being surrounded by the gentle landscape in the kitchen during the day, to enjoying the sunset in the top room.'
As the architects at McGonigle McGrath conclude, 'It has been both a delight and a challenge to work on this project; a delight in the beautiful location in this archetypically Ulster landscape and in the simple brief, and a challenge in designing and delivering a precisely detailed and high quality building within a modest budget. Our thanks go to our insightful and trusting clients, and to the contractor's team and craftspersons who had the patience and skills to bring our designs to reality. We are thrilled with the outcome.'