This year, getting together and socialising with loved ones is more difficult. But if you can't be near the ones you love, you can still feed them right?
Gift yourself and your loved ones to some locally sourced tasty sweet and savoury treats this Christmas.
Bumble & Goose
Bumble & Goose is a local Northern Irish bespoke bakehouse, who specialise in luxury bakes and cakes. Born out of love and kindness, the team at Bumble is headed up by founder Lynsey Bleakley.
All of Bumble's products are handmade to order using the finest local ingredients and suppliers, resulting in delicious boxes of happiness sent daily across the UK and Ireland. Plus, they probably have the best brownies you'll ever taste! Shop online at BumbleandGoose.co.uk
Burren Balsamics
Burren Balsamics was founded in 2014 with the aim of producing top quality vinegars fusing local flavours with superior quality Balsamic Vinegar of Modena to create a delicious range of affordable condiments.
Today you can choose from a range of condiments and flavours, all of which are crafted from 100% natural ingredients. So, why not treat someone to these store cupboard essentials, which work in savoury or sweet dishes: drizzled over cheese, added to marinades and casseroles, or as the twist to ice-creams – always adding depth and flavour. They even work in cocktails! Shop online at burrenbalsamics.com
Connemara Smokehouse
This multi award-winning company has supplied some of the biggest names in fine food retail – including prestigious high street leaders such as Harrods and Fortnum and Mason.
A favourite of chefs – celebrity and otherwise – both in Ireland and internationally, this family run company with their dedication to quality and their fish-smoking kiln, known as Old Smoky, create unique flavours that have become world-famous and gained them the reputation for producing the finest smoked fish. This Christmas shop the best quality, wild and organic salmon, tuna, mackerel, and kippers from the wild Atlantic Ocean online at smokehouse.ie 
Copeland Gin
The Copeland Distillery, situated on Ireland's East Coast, is a producer of a range of Irish Gin, Single Malt and Pot Still Whiskey.
Originally founded by Gareth Irvine in the summer of 2016, he successfully raised £30,000 through online crowdfunding, securing funds from over 390 founders who pledged between £50 and £500 in return for bottles of gin and other Copeland rewards. These founders were instrumental in allowing Gareth to bring Copeland Gin to market and it is now one of Ireland's most popular gins made using a harmony of organic botanicals from around the world with Sea Pink Maritima from the shores of the Irish Sea. See the full range of spirits and shop online at copelanddistillery.com
Bean & Goose
Sisters Karen and Natalie Keane founded Bean and Goose in 2014. For them chocolate signifies good times, memories of growing up, their family and their holidays back home in Wexford, where they are now based at Last Tree Farm making their chocolate which is made using the complex and rich flavours of single origin chocolate paired with flavours and ingredients that reflect and celebrate the Irish seasons.
Karen and Natalie have a passion for using seasonal, natural ingredients from elderflower, lovage, gorse, and blackberries which grow in the countryside around them to the lavender, mint, bay, fennel, rosemary and thyme found in their herb garden as well as seasonal fruit from the nearby orchard and edible flowers such as violas, marigolds, borage and scented roses. Shop online at beanandgoose.ie
Clodagh's Weeknight Kitchen
Looking for weeknight dinner inspiration? Whether you want to cut down on meat, save time and energy in the kitchen, or simply limit the washing up, Clodagh McKenna is here to help widen your weeknight recipe repertoire with 100 interesting, simple and delicious dishes.
With her trademark twists and beautiful attention to detail, Clodagh's inspirational but achievable dishes elevate the simple into something special and offer the answer to all your weeknight dinner dilemmas.
Ballyshane Irish Wood Design
Ballyshane create beautiful wooden pieces, handcrafted using locally sourced Irish hardwoods.
Practical and stylish, keen cooks and food lovers will love to be gifted one of their chopping boards or cheese boards for Christmas. ballyshane.com
Cookery Gift Vouchers
If you are looking for a unique cookery gift idea for the foodie in your life, Catherine Fulvio has a great range of gourmet cookery gift vouchers, cookbooks and more – with instant email delivery you will never be let down.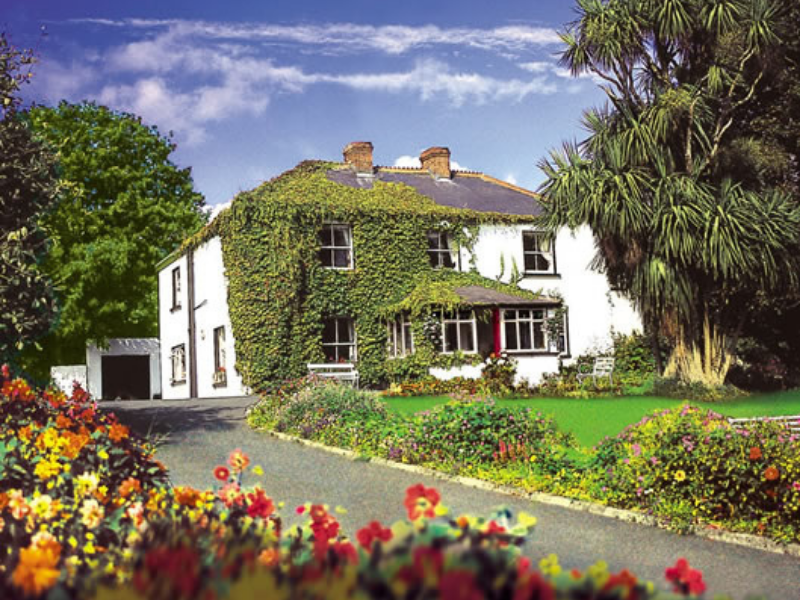 Catherine is about to launch her new online cookery school. For more information about Catherine or Ballyknocken House & Cookery School please visit catherinefulvio.com or ballyknocken.ie
Neven Maguire's Midweek Meals
Even if you like to cook, getting dinner on the table Monday to Friday can be a daily drag. But not any longer! Neven Maguire's fantastic new book will inspire you to create real, fast and delicious family food.
Chapters include 'Low and Slow' for when you have time to plan ahead, 'Cupboards Bare' for when you don't, 'One-Pan Dinners' for quick and easy soups and stir fires and 'Supermarket Sweep' for when you can pick up an ingredient or two on your way home. This family-friendly cookbook is packed with easy, everyday dinners to inspire you Monday to Friday.