Bean and Goose is a luxury craft chocolate brand that blends the best of Irish ingredients with the world's best single origin chocolate and is inspired by the surroundings of the Wexford countryside.
Reflecting contemporary Ireland, the chocolate celebrates the Irish seasons.
Our Inspiration
We only have great memories of chocolate growing up. Our mum would proudly gift boxes at Christmas, at Easter, on our birthdays and everything in between. But in the race to create more things cheaply something happened. Chocolate no longer tasted or felt special. Gifting chocolate no longer said that you mattered. On our journey we have discovered that there is better. There is amazing, sustainable raw ingredients and beautiful Irish products that we can tell our story with. We are here to make joyful and thoughtful things happen with chocolate again.
View this post on Instagram
The Journey of Bean and Goose
The idea for our business came in 2014 when we were looking for a way that we could work together, Karen and I are best friends as well as sisters. I developed a love for and interest in the world of premium chocolate. We spent time with Benoit Lorge in Kenmare learning the process of hand tempering chocolate on marble slabs. We loved the patience and rhythm involved in this age-old technique. From here, the beginnings of Bean and Goose were born.
For the first two years of our business, we made our chocolate the traditional way on marble slabs. We used the Dublin food markets to test our products, meet our early customers, and gather our first stockists along the way. We knew quite early on that our gut feeling had been correct and that the time was right for a new Irish chocolate brand. We have grown from the early days of Karen and I making chocolate together. Bean and Goose is now a team of makers who are as committed to creating the very best chocolate every single day.
Karen & Natalie
Karen and I have always had a love of good food. Growing up, we were surrounded by great cooks using good local ingredients to create beautiful meals. We also became proficient home cooks, although our palates are more savoury in nature which is why I think we gravitate towards using salt and herbs such as rosemary and thyme in our chocolate making.
Some of our earliest childhood memories involve chocolate. We both have vivid memories of spending summers in Wexford with our Grandad, collecting our Saturday pocket money and running to the local sweet shop to pick our chocolate for the week ahead.
How Have Your Product Lines Developed?
From day one Karen and I said that Bean and Goose was about a simple luxury based on craft. Our products would be joyful and indulgent and be made form the most beautiful ingredients. This is still the vision.
While we have refined our product range the original flavours and formats are still being made and enjoyed by our customers today. From single origin chocolate bars paired with Irish flavours and ingredients to sharing slabs of chocolate full of fruits and nuts and seasonal spices.
We will be adding new products to the brand in 2021 These are a continuation of the work we have been doing over the last number of years with our design team and collaborative partners. Expect to see more chocolate that tells the contemporary Irish story in its format and flavour.
Was There A Gap In The Market For Your Brand?
We thought there was a space in the market for chocolate that we would want to enjoy and be proud to gift to others. Chocolate that would be sustainably sourced by a business working towards replenishing what they take. A brand where everyone along the chain wins, the cocoa farmer, the collaborative partners, and the consumer. This is the space that we fill.
What Is The Core Ethos of Your Products?
To replace the old way of doing things with a more thoughtful and considered alternative, To be inspired by the flavours the makers and the designers of Ireland; to be sustainably sourced working to replenish what we take; to create exciting and beautiful products that tell a contemporary Irish story and to make the best chocolate in Ireland every single day.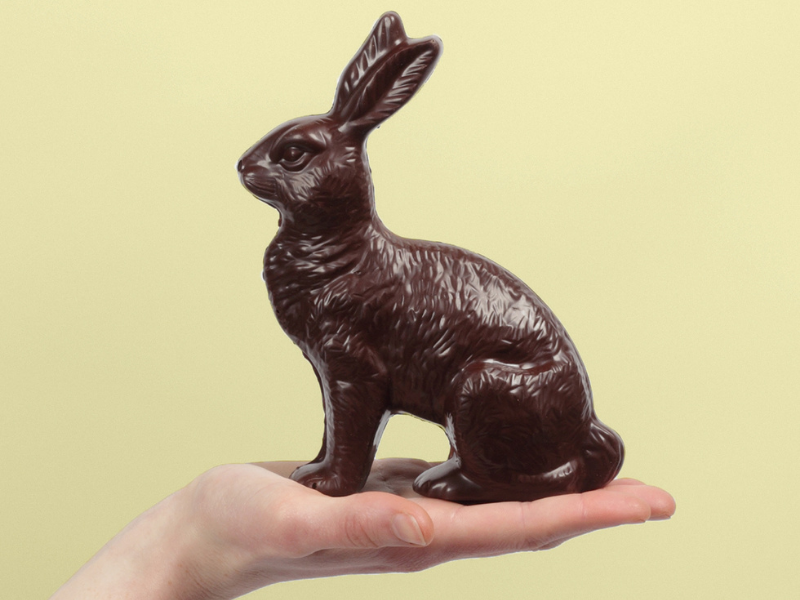 What Are Your Plans For The Future?
We have three new products to launch in 2021. All three have been on hold due to the current crisis. We are hoping that as things change we can bring them to market. They are some of the most beautiful and exciting we have ever created.
Collaboration is deeply rooted in the Bean and Goose story. We have worked with some of the best producers in Ireland as well as the most creative designers and artists. This is probably one of the most exciting parts of the business for us and will continue in 2021 and beyond.