We asked Victoria Erdelevskaya, interior photography specialist at Heal's, to offer up some advice when it comes to snapping photos of your home.
Victoria's tips will help you inject some magazine-worthy wow-factor into your Instagram imagery.
1 – Use The Natural Light
When photographing an interior space, natural light should always be the go-to option. Aim to take your shots when the light is at its peak. Keep an eye on your room throughout the day. Every room faces the sun at a different time of the day, so make a note of when your room is bright, but not flooded with direct light. A bright but cloudy day is the holy grail for an interior photographer. The clouds act as a natural filter, providing a soft light throughout your space.
2 – Get To Know Your Phone
You don't need a professional DSLR to take magazine-worthy shots of your home. Modern smartphones come loaded with useful tools to help level-up your photography. My favourite trick for making photos look lighter and brighter is to slightly up the exposure setting. For a darker space, drop the exposure for a moody, dramatic feel.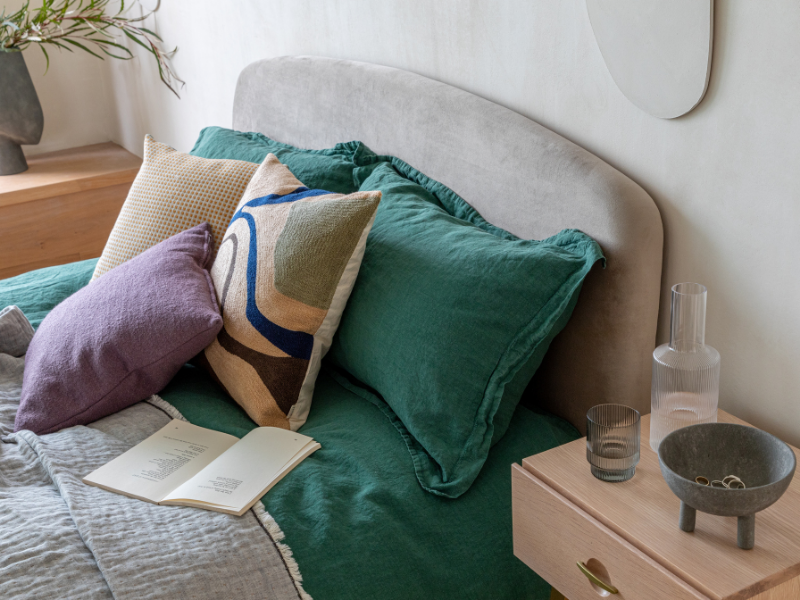 3 – Don't Over-Style The Shot
For an unforced and authentic look, don't overthink the styling; opt for the lived-in look. Instead of shooting a perfectly made bed, why not take a shot of the crumpled linens or for a sofa shot, sit down and use the space as you would normally. The texture this natural movement adds will be picked up in the shot, making the overall look feel genuine.
4 – Allow For Negative Space
Try to avoid cramming too many elements into one photo as this can make your image (and your Instagram grid) look too busy. Give your images room to breathe by incorporating negative space. Shooting a whole room at once can sometimes look like a commercial or estate agent photoshoot. Try and focus on one one element, such as a perfectly styled fireplace, or a sideboard. If you're taking a picture of a shelf or any other styled, flat surface try pulling all of your items closer to the front edge, rather than having them pushed back against the wall, as this will draw the eye into the frame.
5 – Add Plenty Of Depth
Use layers of accessories to add depth and texture to your picture. Try adding a throw to the end of the bed, a plant on the floor close to the camera, a cushion on a small stool to give the eye plenty to take in.
6 – Shoot From The Hip
Test out some different angles when shooting your picture. The lower the camera the more dramatic the image will appear, which can totally change the end result. The angle you select for your shot will vary depending on the room you are shooting. For a kitchen, you don't want to be low enough so that you capture the bottom of your kitchen cabinets, but you do want to give the feeling of height. So play around with holding the camera lower to find an angle that works for you. Take cues from the height of your furniture. In a living room the furniture is going to be lower than in the kitchen, dropping your camera lower than eye level will make the sofa seem more plush. If the focal point of your image is lower down, then mimic this with your camera.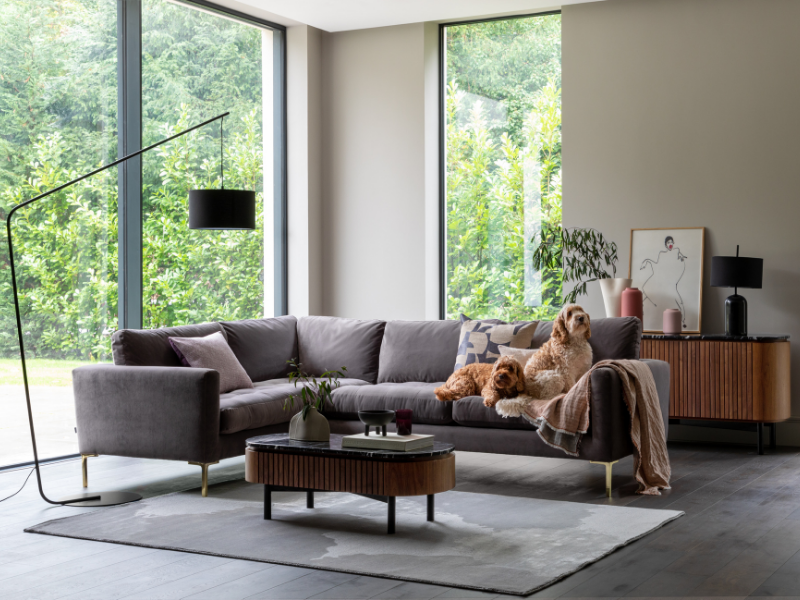 7 – Make Your Images A Slice of Life
They say never work with children or animals, but the opposite is true when it comes to your Instagram; don't be afraid to include your kids or your pets for a more energetic and spirited shot. Instead of making children or pets pose for a photo, encourage them to play in the space you want to snap. People want to feel like they have stepped through the screen and into your home, so letting them be natural will only add to this.
Follow Victoria for more interior inspiration – CLICK HERE