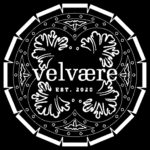 WIN A Luxury hotel Spa break worth over 600 Euro!
For completing this questionnaire, we've teamed up with Velvære Spa at the Radisson Blu Royal Hotel, Dublin, to give one lucky reader and a guest the chance to win an overnight stay with dinner and Codage spa treatments. velvaerespa.ie
 

Prize value over 600 Euro.

 

Booking subject to availability.
Dear Reader, please take a little time to read through and complete this survey.
Each month we bring you readers' homes of all styles and sizes to suit every taste. We aim to reflect diverse trends in home furnishings throughout Ireland. The magazine is reader driven as we aim to give you the information and features you want. To continue doing this we need to know more about you, about your home and lifestyle.
Your views are valuable to us!

Covers_1_2_3_4
The prize winner will be printed in our December 2021 issue.
One entry per household. Judge's decision is final. No cash alternative. Prizes are non-transferable
All the information you send to us will be kept strictly confidential,
used only for market research and will not be used by any third parties.